From Our CEO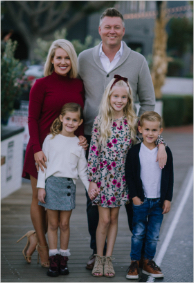 Chris McGlasson, President and CEO
LANPRO Systems, Inc.
---
From The Desk of: Chris McGlasson, CEO
LANPRO Systems, Inc.
April 24th, 2019
Dear Visitor and Potential Prospect--
First and foremost, I'd like to personally thank you for taking the time in reviewing our website and portfolio of IT support and Managed Service options. On behalf of the entire LANPRO team, we truly look forward to serving you soon.
Whether you are struggling with your existing computer guy or in the market for a complete IT overhaul, I'd like to invite you to take advantage of our FREE onsite (No Commitment) IT assessment so that we can better understand your needs, put together a program that benefits your entire organization, and ultimately assist you in implementing an IT infrastructure that is affordable, secure, stable and most importantly, productive in meeting and exceeding your business goals.
We take great pride in showing you the Sense of Urgency that you not only demand, but deserve. To strive to be more than "just another faceless vendor" you work with, but more of a strategic partner that's in it for the long-haul.
Again, I appreciate you stopping by and hope to hear from you here real soon!
Sincerely,



Chris McGlasson, CEO
LANPRO Systems, Inc.